Several new affordable housing projects are in the works, but Rome Community Development Director Bekki Fox said there's plenty of demand for more.
"There is still a huge need," Fox said.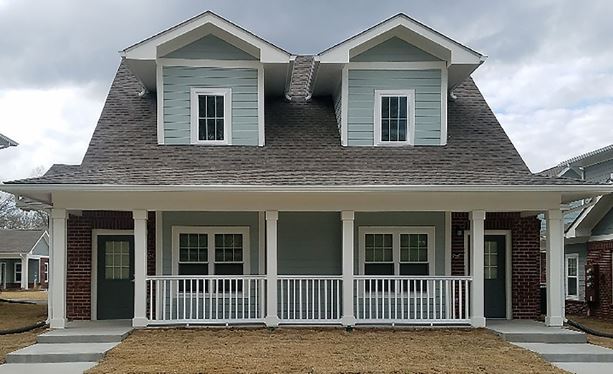 The waiting list for public housing and Section 8 vouchers is long, and there is a shortage of landlords in Rome who are willing to participate in the Section 8 program. "All of the affordable apartments that I know of in Rome have waiting lists," Fox said. One of the keys to the housing issue is how the word "affordable" is defined. Real estate developer Charlie Williams, president of Charles William REIC, said there's a difference in perception between a 50-year-old who's been working for 25 years and a 23-year-old who is just entering the workforce. "Somebody just coming into the workforce making $30,000 a year, they need a one-bedroom or two-bedroom with rent probably around $600 to $700," Williams said. "That's typically what your tax-credit (apartment developments) look like." "You compare that to a two-bedroom loft in downtown Rome and that $600 to $700 becomes very affordable," Williams said. "A two-bedroom loft downtown is $1,200 and up maybe." Fox said she believes that for most middle-income people, "affordable" is something less than $850 a month.
The Rome-Floyd County Planning Commission will consider on Thursday three applications that could put 230 more housing units in play. A new 100-unit apartment community on Pollock Street is a joint venture of the South Rome Development Corp. and Laurel Street Residential. Laurel Street built the scattered-site housing on Etowah Terrace, South Broad Street and Nixon Avenue a couple of years ago. "They leased up in record time," Fox said. "I don't see the need going away." The company used tax credits to help finance that project and will seek tax credits again for the Pollock Street project.
Another 120 studio apartments could be on the horizon if JDN Development's application for a special-use permit at the old Holiday Inn Skytop is approved. Lead developer John Patel said he wants to convert the remodeled rooms into mini-apartments that could be ready for the market within 60 days of final approval. Patel said the market for apartments in Rome looks stronger than the need for hotel rooms right now. And Jay Barksdale is asking for rezoning to build 10 to 12 townhouses on a vacant lot at the corner of Sixth Avenue and Third Street downtown.